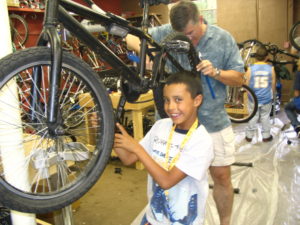 1-to-1 mentoring sounds great but you've never done this mentoring thing before and you'd like more direct support, or maybe you just don't have 12 months to devote to mentoring but you will want to make a big difference working with kids that need it the most.  Site-based mentoring is just for you.
Picture this: a group of mentors + a group of kids + a fun activity = Site-based mentoring.  Typically running for 10-12 weeks at a time, site-based mentoring has all the advantages of a healthy group process – but we make it fun.  We also work with young people who may never get a visit from their parents, or never even know who there parents are and have never met anyone in their life that just wanted to spend time with them.
Why does it work?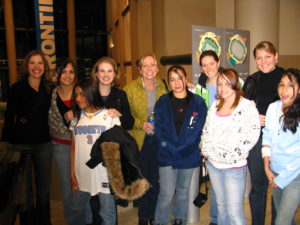 Site-based mentoring is an easy way to get started due to the shorter-term commitment, the additional supversion of a staff present at all times, the extra support you get from other mentors, all while having a blast doing something engaging.
Who does it work for?
Site-based mentoring works great for individuals who have a heart for working with abandoned, abused, or neglected youth that are in the foster care system but who may not have an entire year to volunteer.  If you have a consistent schedule for the week, you're good to go.